Welcome to Cotswold Healing Therapies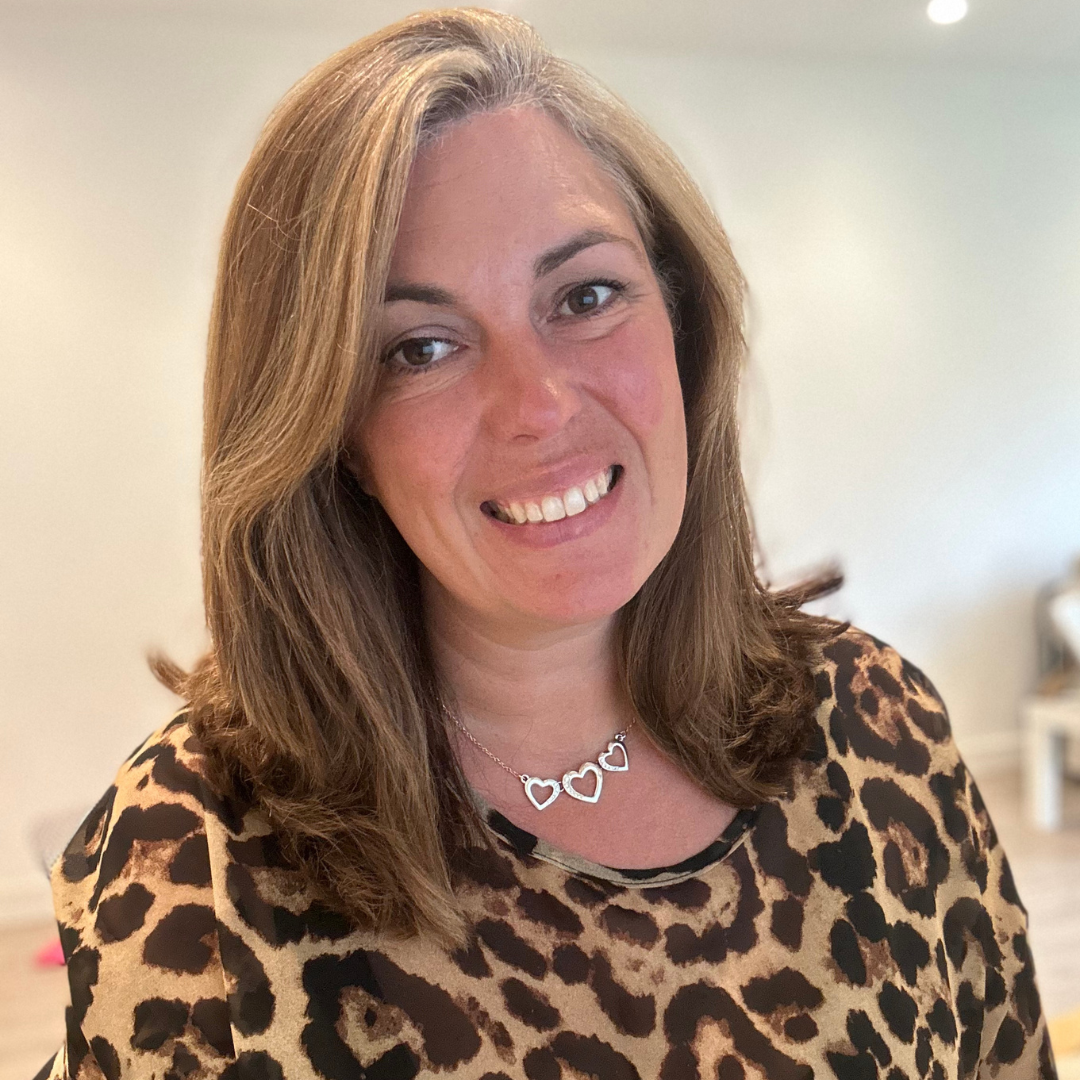 Welcome to Cotswolds Healing Therapies, the home of hypnotherapy, Reiki and EFT tapping with Jodie.
Hi, my name is Jodie and I am passionate about helping others to heal or make positive changes in their life through hypnotherapy, Reiki and EFT. I love the gentle healing energies of each of these disciplines and the way that they can be combined to create a bespoke service to suit your needs. I particularly enjoy supporting women through times of change and reflection and love the positive impact that these therapies can have on improving symptoms of anxiety, stress, phobias and recovering from previous traumatic events.
I am proud to have a purpose-built therapy room here in my garden in Coates, just 5 miles from the centre of Cirencester and look forward to welcoming you here to discuss your therapeutic needs. I am a member of the National Hypnotherapy Society and have a Diploma in Hypnotherapy and Counselling Skills. I am always fascinated by the simplicity and success of hypnotherapy and will never forget my first successful smoking cessation client, I'm not sure which of us was more excited by the result! Hypnotherapy works to help you to achieve what you want to achieve, it is very relaxing and can be incredibly successful, it can be used for quitting smoking, weight management, anxiety, phobias, menopause, pain management and many more situations, please read my blog or visit my hypnotherapy page for more information.
I have been a Reiki practitioner since 2013, I fell in love with this beautiful healing modality and it has supported me throughout my previous career as a Teaching Assistant, Emotional Literacy Support Assistant (ELSA) and Speech Language and Communication Needs Assistant (SLCN) in Primary Schools. By training as an ELSA I was inspired to complete my training as a KidsMatters™ therapist which enables me to provide hypnotherapy and emotional coaching for children, this can be useful for self-esteem, anxiety, phobias, fear and bed wetting amongst other things.
I believe in honesty and transparency with regard to fair service and fees, you will find all of this information on my website and you are most welcome to contact me so that I can answer any questions you may have before you make an appointment to come to therapy.
To book an appointment, or to find out more information, please use the contact me button, or send me a message by text, WhatsApp or email and I will get back to you to arrange a mutually convenient time for a quick phone call to arrrange your first appointment.
What to expect from you first appointment?
My preferred way to work is face to face with my clients and I will greet you and welcome you into my gorgeous cosy cabin, here in Coates, Cirencester, however I am happy to also work remotely with you using an online meeting platform, where we will able able to discuss your requirements for therapy. The first appointment is mostly about us getting to know each other. It is important that I fully understand your reason for seeking therapy and can ensure that I will be able to provide the best treatment plan to suit your needs, just as it is important for you to get to know me and make sure that I am the right therapist to work with you.
Pictured are the cabin, the talking therapy corner and my Reiki treatment space. As you can see, it is a very relaxed environment. I am looking forward to welcoming you here and finding out how I can help you. It may be that you visit for relaxation, pain management, stress or anxiety or maybe even quitting a habit such as smoking or nail biting, please take some time to explore my services on my page and then get in touch so that we can begin your journey to success.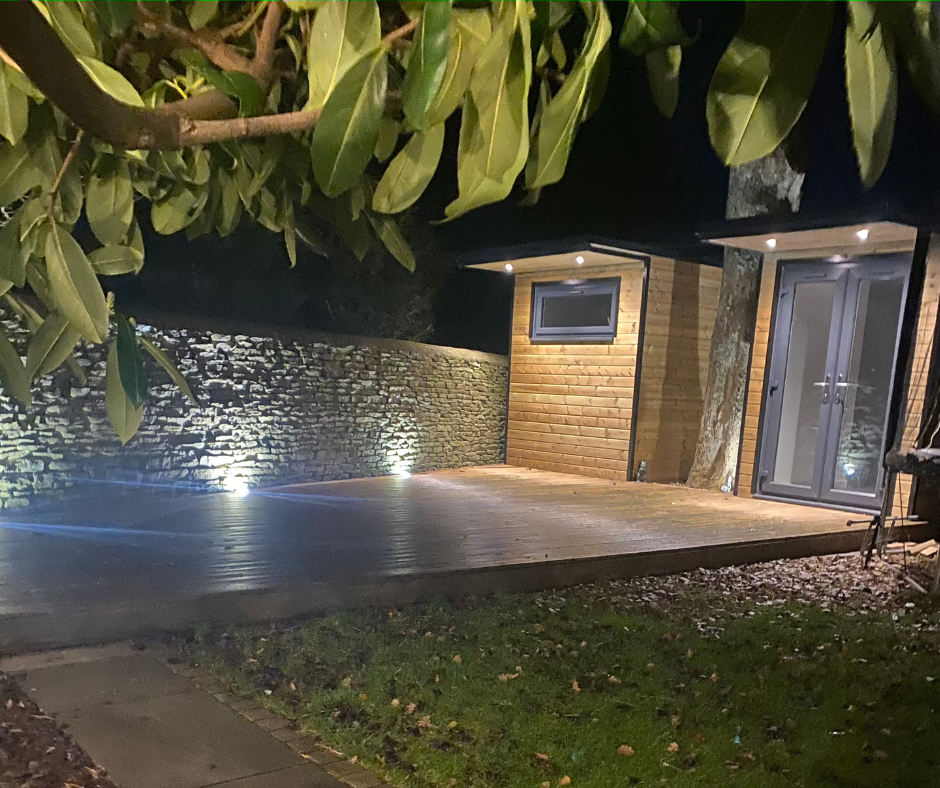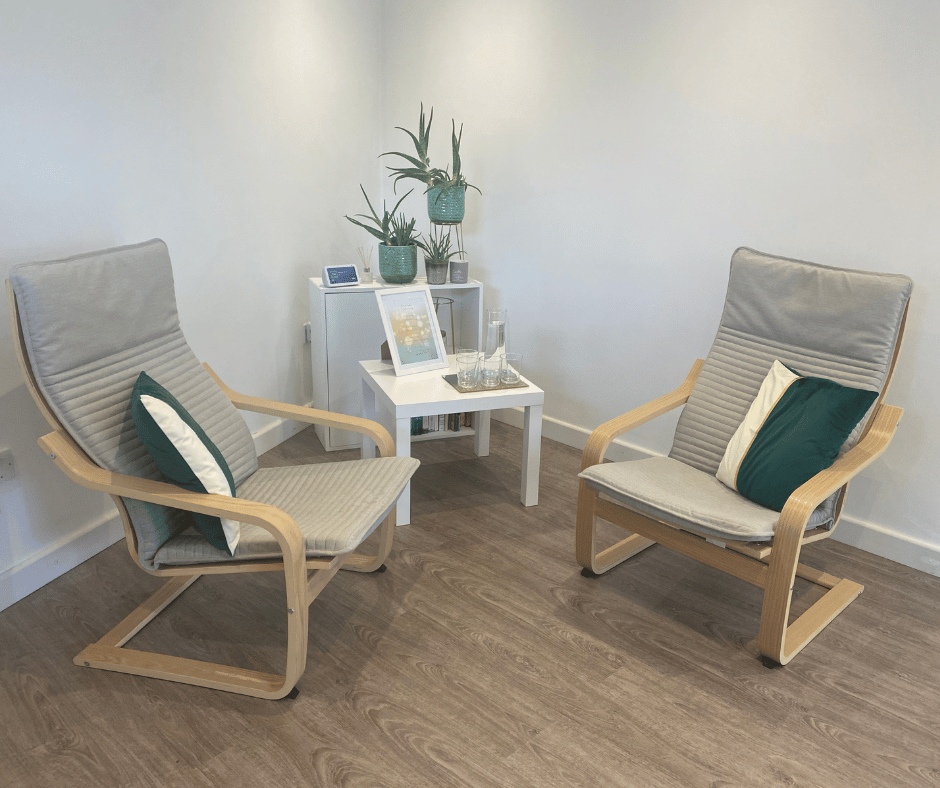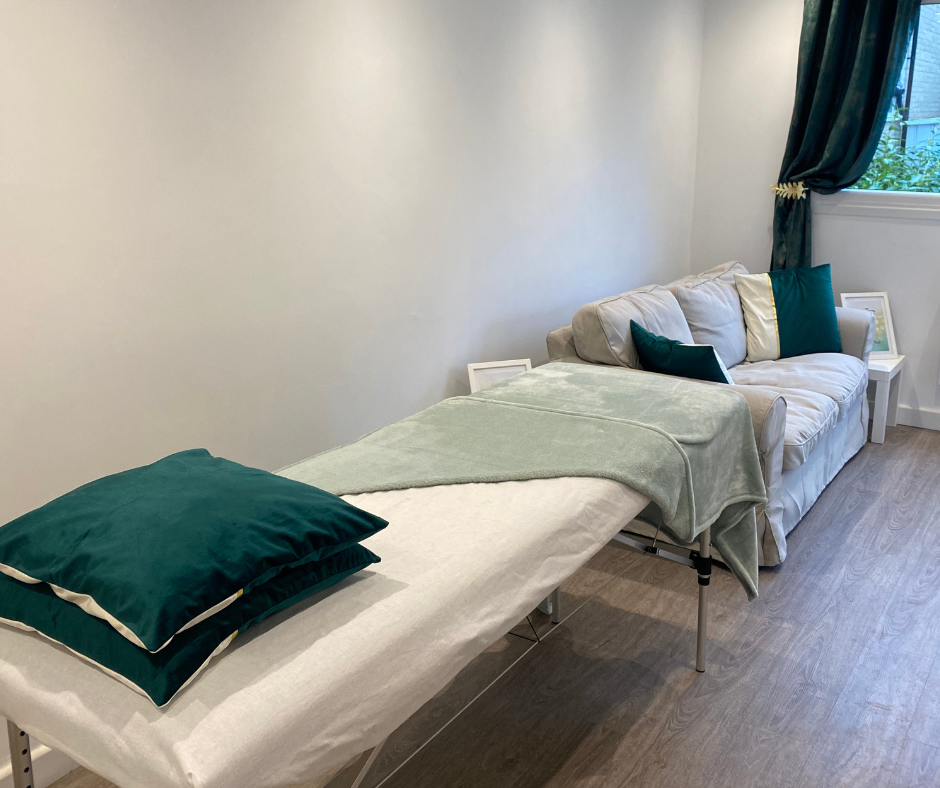 I look forward to seeing you soon
With warmth and light
Jodie